new
improved
Inbox
General
Share Availability
Confirmation page

: now the Akiflow info is less visible.
Check the

number of tasks done

on the "done" columns.
UI improvements
Hold cmd (mac) or ctrl (win) to

jump to the Label Page
Improved the UI

Check your stats

by clicking on the Inbox Zero message: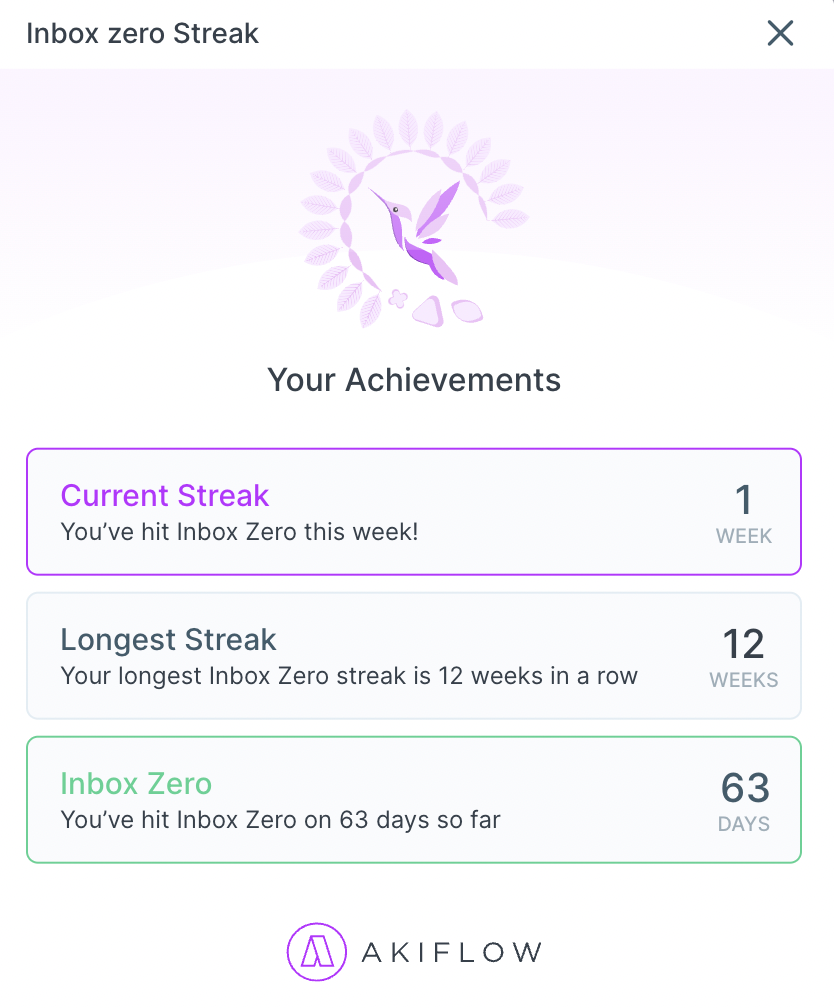 Onboarding

: You won't need to repeat the onboarding if you re-login.

Filters

: Improved the UI and added a

Reset

button.

Tasklist

: The deadline position is now responsive, it moves to the first line if the second one is empty.